How to paint stones
It doesn't matter if you paint like Leonardo, or you are five years old and you are just learning to paint, every stone is beautiful in its own way and maybe your "failed" will travel the most. You can also send your stone to the world, but first you need to choose a stone. Pebbles are ideal, which can usually be bought in building materials, hobby markets, or you may be lying somewhere near the house in the gutter sidewalk. When choosing it, you decide according to its shape what you will paint on it. Each stone is original, it can remind you of a house, an orc, a ladybug, a cloud, or anything else.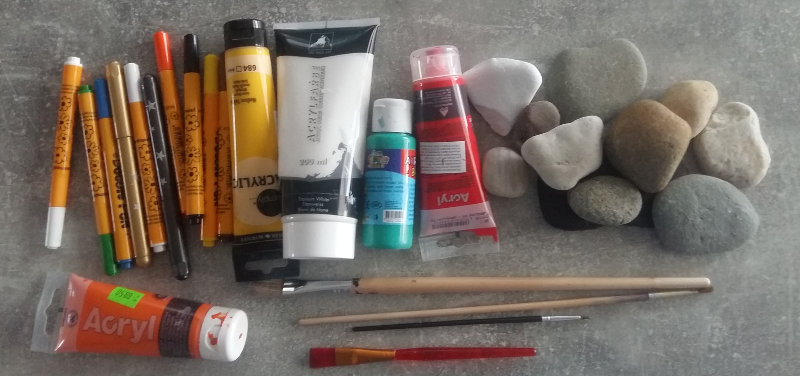 If the stone is more porous, you can first paint it with a base paint and after drying it will start painting. Acrylic paints or acrylic markers are ideal for painting because they cover perfectly. But there are many techniques for painting pictures, you can use a brush, felt-tip pens, airbrush, dotting (suitable for painting mandalas) or napkins - also known as decoupage. This is a simple technique suitable especially for those who do not believe in painting at all. Take the printed painted napkin and carefully remove the top layer. You then stick it on the stone using liquid glue (or varnish), which you use to paint the stone and press the image into it with a brush. You can use the same method to transfer a photo to a stone by gluing a napkin to the paper with insulating tape and printing the desired image on it with a laser printer. In this case, however, it is better to first paint the stone with a white background paint, so the picture will stand out better.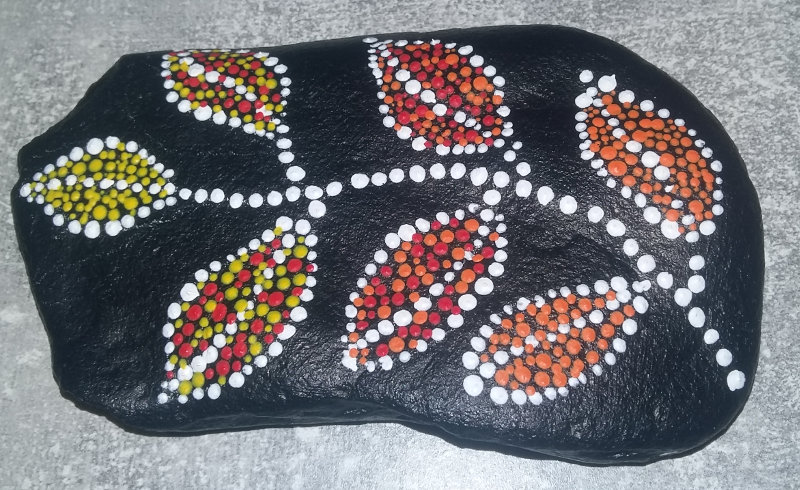 Once you have the stone ready, you need to
register it
and then a unique code is generated, which together with the address
tripstone.eu
or
kamenuj.cz
write on the back of the stone. If the stone is smaller, or if you want the stone to use modern technology, it is possible to stick a QR code on the stone, which will allow a potential finder to easily view the page of the stone.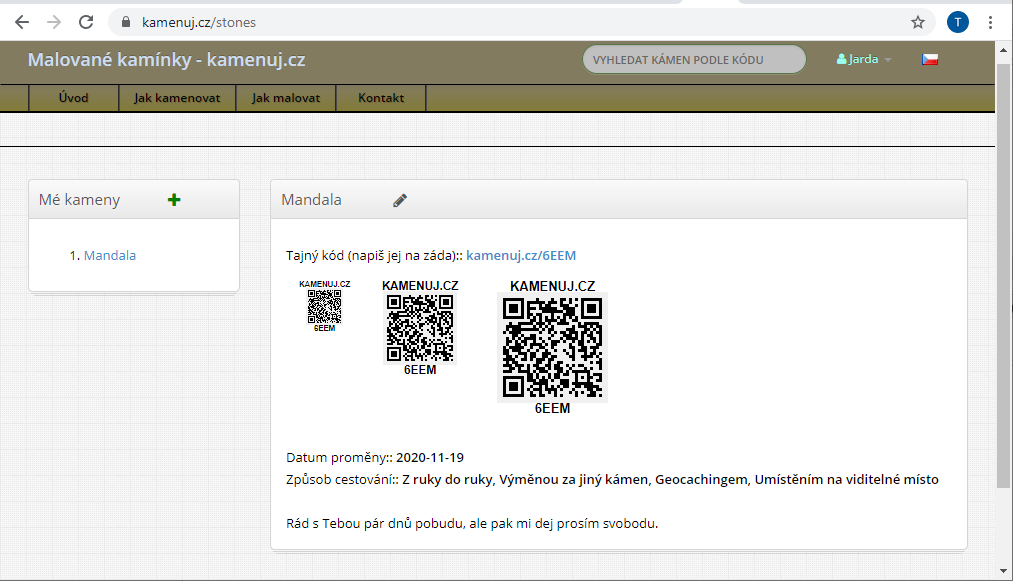 All you have to do is print this code and stick it on the back of the stone using liquid glue (eg Hercules). After perfect drying, it is necessary to apply the first thin layer of clear lacquer, ideally in a spray, so that the QR code does not dissolve. If you have a black stone base, it is possible that the paper will become transparent and the QR code will be difficult to read, but don't worry - after the paint has dried, the readability will improve significantly. The number of coats of paint depends on the type used, but two to three coats are usually sufficient. Then just let the varnish dry properly and you can send the stone on a trip.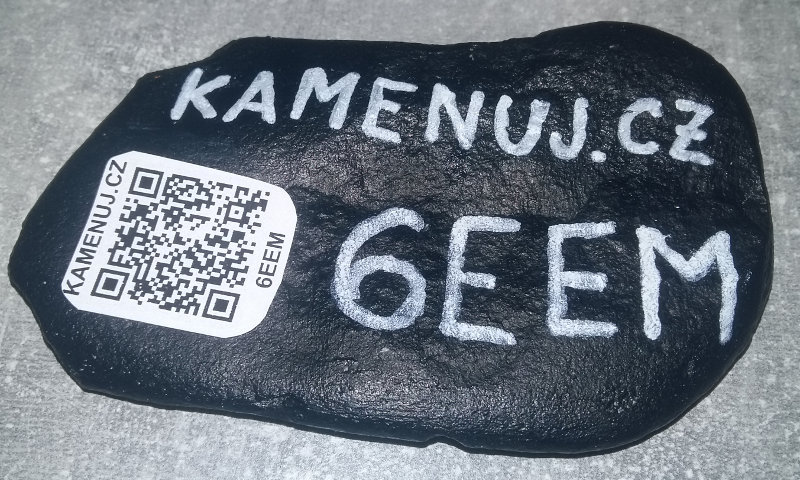 If you do not want to register every stone, you can enter the postal code where the stone comes from on the back, or use one code for all your stones.