40502 Děčín 2
Date of transformation:
2000-01-01
Last searched:
2022-08-04 16:39:45
Travel method::
Hand to hand, Exchange for another stone, Geocaching, Placing in a visible place
QR code (click to start printing):
KAMENUJ.CZ
40502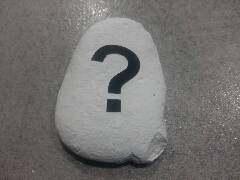 Here you can store all trip stones with the postal code 40502, from all groups that are on Facebook (
kamínky
,
#kamínkování#
,
malujeme kamínky
,
#kamínky
, ...), or even without the specified group name.
If you want to be informed about finding a new stone with this postcode, log in to watch the stone using the "paw" icon.
Sledovat kamínek
Vzít tento hlas zpět
`
Thank you for discovering me. Click on the pencil to show where you were with me, or just send me on another trip.
Jan Kříž
- 2021-04-24 21:08:00
Cestou u leva našel jsem icemena, v lese tam u pár jen kaštanů cesty se sbíhají, údivem pozdravím nazdárek tučňáku, co ty tu po lesích spočíváš v altánku? Myslel si snad že jsou ledový, na mě to překvápko věřte mi opravdu bylo tak poněkud úsměvný, alespoň vemu ho do Zoo na výlet společný, s tučňákem po boku bude tím nejlepším parťákem.